Compass
Concierge
Concierge lets you easily prepare your home for sale by fronting the cost of home improvement services like staging, painting and more. Let us help you sell your home faster and for more money.
No hidden fees, no interest charged—ever.
Smart
Your Compass agent will help you determine which services will deliver the greatest return on your investment.
Fast
The entire process is designed for speed, so that work can begin — and your home can sell — as quickly as possible.
Transparent
You'll never have to worry about hidden costs or interest fees; just repay the money spent upon closing.
Easy
Your Compass agent will be by your side throughout the process, advising you along the way.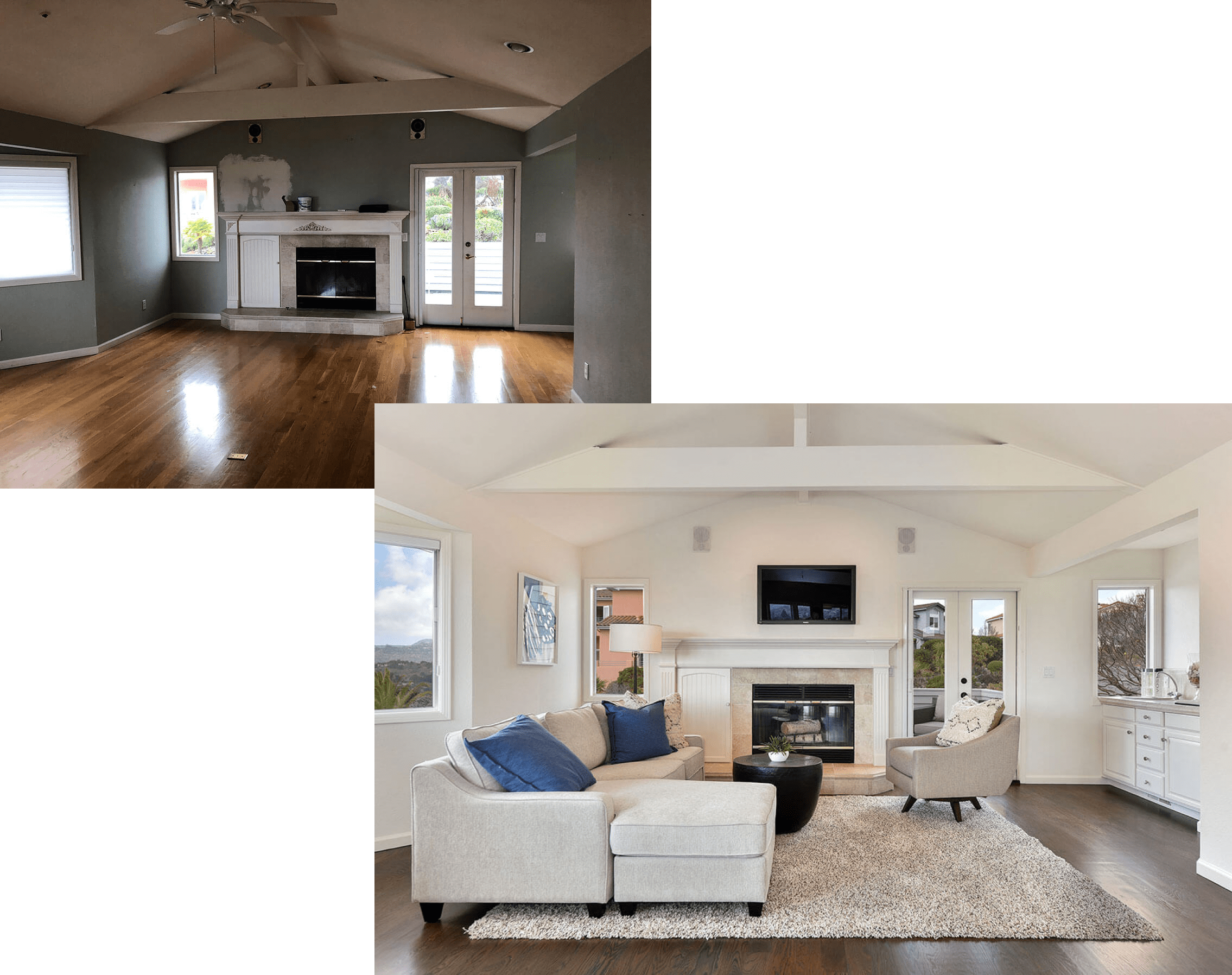 Success Stories
"Compass Concierge was a true gift. Suddenly I had the finances to get my home of 18 years ready to sell, with no upfront cost to me. It ought to be called the 'Concierge stress relief program.' It exceeded all my expectations of the home-selling process."
Jo Ann, Seller | San Francisco Bay Area
Floor Repairing
Carpet cleaning & replacement
Staging
Deep Cleaning
Decluttering
Cosmetic renovations
Landscaping
Interior & exterior painting
HVAC
Roofing repair
Moving & storage
Pest control
Custom closet work
Fencing
Electrical work
Seller-side inspections & evaluations
Kitchen improvements
Bathroom improvements
Pool & tennis court services
Mortgage payments
Water heating & plumbing repair
Sewer lateral inspections & remediation
More than 100 other home improvement services
54%
The percentage of homebuyers willing to pay more for hardwood floors
$400
The potential return of every $100 you invest in staging your home
67%
The potential return on investment of upgrading your kitchen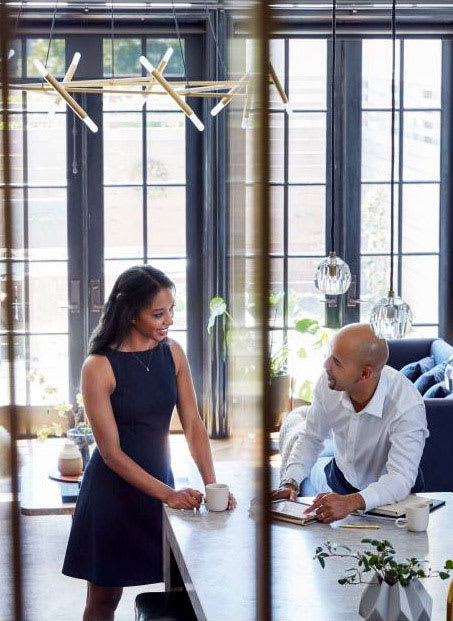 How it works
1. You and your agent work together to decide which services will increase your home's value the most and set an estimated budget for the work.
2. Once approved, your Compass agent will be by your side as you engage vendors and commission work.
3. Once the transformation is complete, your home will go on the market.
4. When your home sells, you'll repay the cost of the services provided – and nothing more.
Curious how Compass Concierge
will transform your sale?
See what a difference this program makes for yourself right here.
Are there any services not covered by the program?
Our goal is for Concierge to help as many clients as possible. The program is intentionally flexible; we've developed Concierge to be used with most vendors for your convenience.
What costs are associated with Compass Concierge?
You will be required to repay the cost of the Concierge funds spent and nothing more. There is no added cost for participating or interest owed to the company.
How can I find out if I qualify for the program?
Easy! Call your Compass agent today to find out how to apply. Not yet working with one? Use the form to get started.
Bridge Loan Services
A simple solution to bridge the gap between the home you have and the home you want. With Compass Bridge Loan Services, you can access bridge loans from industry-leading lenders without the burden of out-of-pocket costs. Enjoy competitive rates and dedicated service, with the exclusive option to get up to six months of your loan payments fronted when work with a Compass agent to sell your home.
Already working with a lender you love? No problem. This unique offering lets you choose the provider that works best for you.
Sell smarter with data
Our team of industry-leading software engineers and data scientists are building analytical tools to help you answer real estate's toughest questions.
Enter your ZIP code to discover real-time insights for your area.
Your home, everywhere
Working with our in-house marketing and advertising agency, your agent will target the right audience across the most effective channels. Our cohesive brand identity will elevate the style and story of your home.
Backed by data-driven strategy, Compass listings spend less time on market than the industry average.